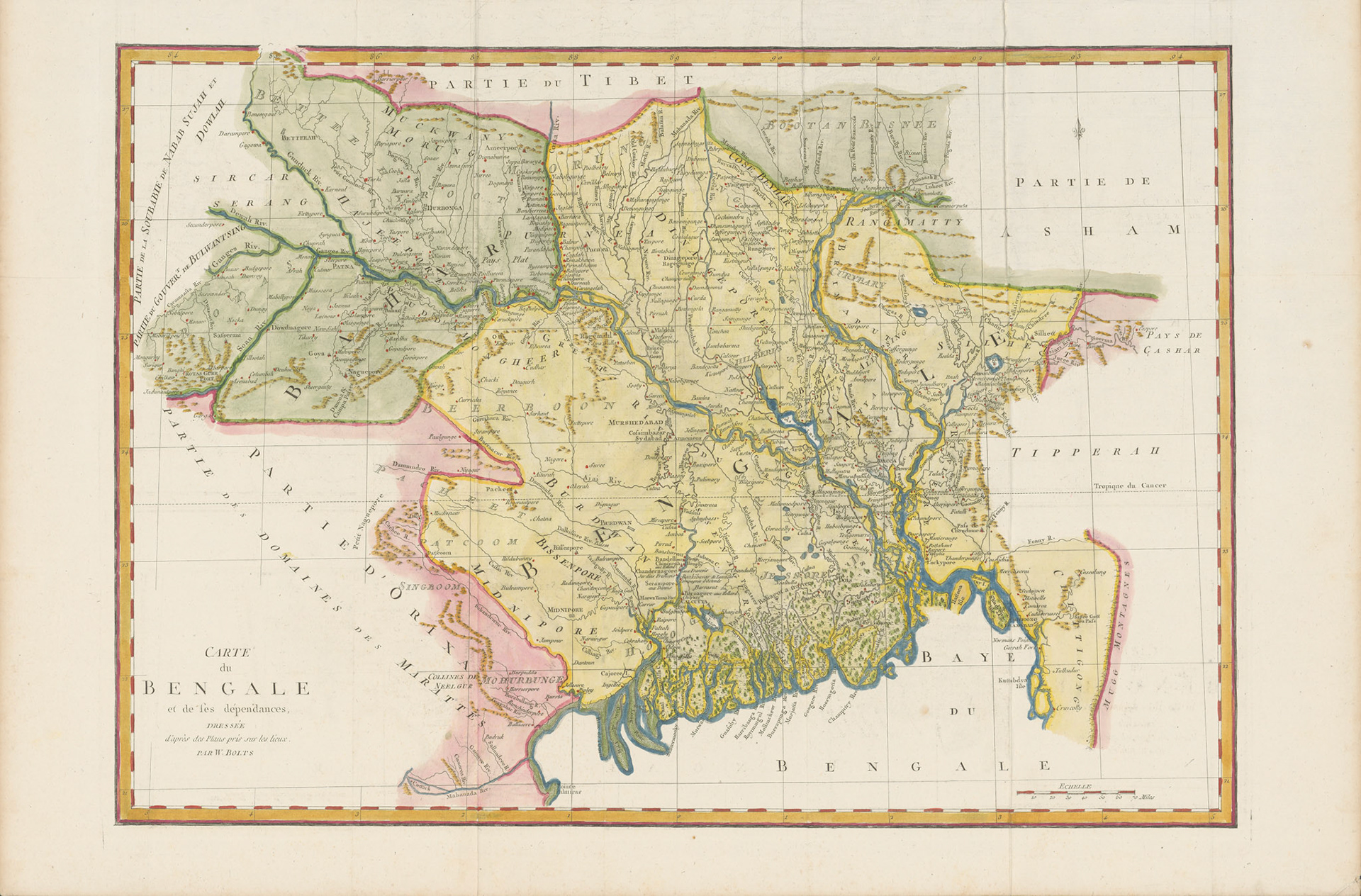 Bengal as a region includes the modern country of Bangladesh and West Bengal State of India. Although Bengali as a linguistic and an ethnic group did not enter the historical record until after the 10th century CE, this region on the lower reaches of the Ganges valley and including the vast Ganges river delta has a history of urban settlements for well over a millennium before that time.
The purpose of this site is to chronicle the European cartographic record of Bengal from the time of the arrival of the Portuguese mariners into the Bengal coast to the consolidation of British colonial rule in Bengal. I hope this will serve as a useful resource for those who are interested in maps and history of this region. Over time I plan to include about 40-50 maps from my collection into this site, so this is a work in progress. I claim no expertise in the history or cartography of Bengal and factual errors may have crept into my description. Please do not hesitate to contact me.
The maps can be accessed by clicking on the title on the navigation list to the left on a desktop or by clicking the hamburger button on a tablet or cellphone. the maps are arranged by theme and are not necessarily in chronological
order. Clicking
 on an image will enlarge it and give greater detail.